Join us this Saturday for a marriage class with the leader of the Winnipeg Church of Christ David and Erica Jung. The class will start at 10 am EST on Saturday, June 11th. If you would like to attend the class fill out the form below.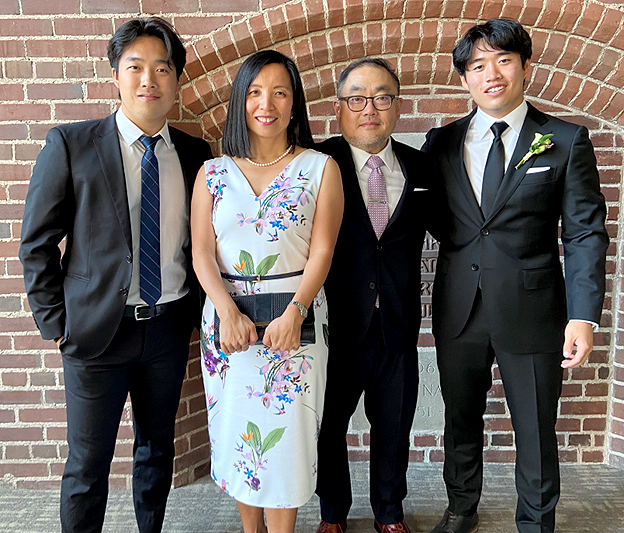 David and his wife Erica have been leading the thriving congregation in Winnipeg, Canada since 1999 and have also served in varying ministry leadership roles with the Toronto Church of Christ. David and Erica have been committed disciples for over three decades. David is employed by the church in Winnipeg. Erica works at the University of Manitoba in Winnipeg as the Director for the Centre for the Advancement of Teaching and Learning (CATL) while continuing to pursue her Doctorate in Education. They have two adult sons (Alexander, 24; Gabriel, 23) that are committed disciples in the young professionals ministry.
David's multi-disciplinary educational background includes an undergraduate degree in Philosophy from the University of Toronto in Canada; a Master's degree in Christian Counselling from the Rocky Mountain School of Ministry Training in the United States; professional certifications in Conflict Resolution and Diversity and Inclusion from Cornell University in the United States. David is a Registered Professional Counselor with the Canadian Professional Counselors Association in Canada. He is a Qualified Mediator with the Alternative Dispute Resolution Institute of Canada (ADRIC) in Canada. David and Erica have facilitated workshops and training seminars throughout the U.S. and Canada. During their leisure time, David and Erica love being with family and the church fellowship. They are big believers in life-long learning and strive to use the things that they have learned to build up the family of God.
Want to join us this Saturday? Let us know!