Join us on Sunday, May 1st, as seven Eastern Canadian Churches are coming to worship together.
One of the most enduring and obvious messages over the last few years is that we are inextricably linked together. We have all felt the effect of a virus that started thousands of kilometres away or a war that had wrenched our hearts, or political upheaval that brings about economic repercussions on the whole world. It is clear we are all tied together. This message will deepen our conviction that we belong to each other. We are better and stronger together. It is ultimately God's vision that we live like we belong to each other.
Our Speakers
Darren is an elder and evangelist at the Chicago Church of Christ, and Sharon is a women's ministry leader and the real brains of the pair.
Sharon studied Journalism at the University of Minnesota and speaks three languages, while Darren studied Business Management at Louisiana Tech and speaks a version of English, but his Cajun is better.
Although they are both Louisiana natives, they have spent all their married life in the Midwest. They have an amazing daughter, Camille, and a super-talented son, Carson. They, arguably, serve the best gumbo in Chicagoland.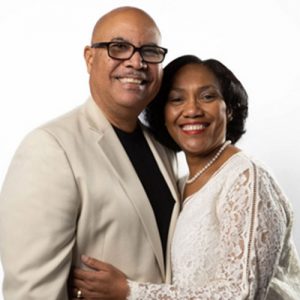 INTERACT WITH OTHER VISITORS